1-603-886-3874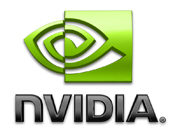 Unrivaled visual computing powers unique portable and small form-factor designs
NVIDIA provides a full range of robust professional solutions, from graphics boards and visual computing systems, to software development tools that have become the standard for professional visualization environments.
NVIDIA professional graphics solutions empower NextComputing's customers to realize the full potential that visual computing has to offer. NVIDIA products are in regular use with our customers in the fields of:
Paired with our unique integrated display technology, our innovative compact systems allow users to leverage the power of NVIDIA graphics from anywhere.
Portable Workstations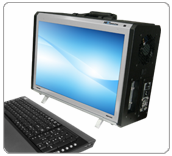 Our portable computers support an entire range of full-size, workstation-class NVIDIA graphics cards from entry-level to ultra high-end. Don't compromise on graphics performance when you need portability. With NextComputing you have the best of both worlds.
Learn more about our portable workstations
Rugged Portable Workstations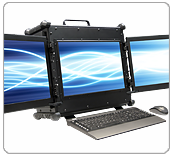 NextComputing's rugged portables support the same workstation-class NVIDIA graphics solutions as our standard portables, but with a unique durable chassis and up to three fold-out HD displays. This portable, deployable visualization supercomputer is ideal for C4ISR applications such as UAV, GIS, mission planning, and battlefield simulation.
Learn more about our rugged portable workstations
High-Density Stream Computing Servers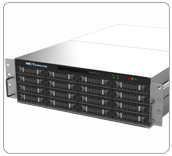 NextComputing rackmounts support NVIDIA solutions for customers needing high-density, modular rack-mount server systems for mission-critical applications. These systems are especially suited for applications requiring a mix of traditional CPU processing with GPU parallel processing for stream computing environments.
Learn more about our high-density stream computing servers